Recent works
A Content Management System (CMS) for web publishing comprises large databases, file systems, and other related software modules, which are used to store and retrieve huge amount of data. CMS helps in creation, publishing, distribution and management of content and information online on various websites and web portals. CMS is most important for updating a website and keeping the content fresh.
CMS is a boon for information portals and for dynamic websites. Content Management Systems are the backbone of any website, whether it is static or dynamic.
We are experts in the creation of tailor-made and off-the-shelf Content Management Systems for your web-based business. If you need to update and edit your website regularly or to add and amend features at short notice without calling in a coder and programmer, a web Content Management System will allow you the freedom to keep control over your e-business.
We also implement & customize popular CMS systems such as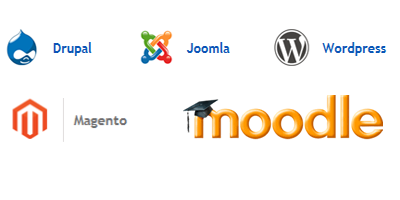 Our team is highly experienced with the above CMS systems and have good expertise with customizations, module & plugin development. We use existing plugins or develop our own modules based on your need and requirement.
We ensure that our CMS systems are user friendly and very easy to use for your non-technical staff. We create robust multi-user systems that allow you to manage different user levels at your end and provide limited permissions to your content writers & other admin users. We also take special care of SEO related requirements within CMS so you could easily create dynamic pages with SEO friendly URLs and manage the meta & title tags yourself.